Faux Bricks
FREE SHIPPING
ON ORDERS $350+
(excluding select provinces)
Flat - 60 Faux Bricks (10 Square Feet) Per Box
Corner - 15 Faux Bricks (3 Linear Feet) Per Box
FREE SHIPPING
ON ORDERS $350+
(excluding select provinces)
Flat - 60 Faux Bricks (10 Square Feet) Per Box
Corner - 15 Faux Bricks (3 Linear Feet) Per Box
Pickup available at Manubric - New Location
Usually ready in 24 hours
Choose The Perfect Color For Your Walls
Click Image to View More
See What People Are Saying
The Manubric Faux Bricks are the perfect way to transform the inside of your home into a living space you'll love. Made out of plaster, the faux bricks are lightweight and easy to install. 
Available in different colors to suit your taste so you can customize your walls to your liking. Use them on the hearth of your fireplace, as an accent wall in your bedroom or kitchen, and more. 
If you're looking to revamp your home and want to avoid an expensive renovation fee, look no further than these Faux Bricks that will elevate your home without the hassle or expense of a professional.
Each box includes either 60 flat bricks which covers 10 square feet, or 15 brick corner which covers 3 linear feet (if we don't count the joint). 
For interior use only. Do not install in a place with direct contact with water. Not water repellent.

We recommend the use of a sealant if installed in a room with a higher degree of humidity.

Paintable and heat resistant.
Faux Brick Technical Sheet, Data Sheet and Installation Guide can be found here
Easy DIY Install In 4 Steps
Watch the Install Video Here
With our easy to install faux brick, you can make your home DIY project a reality. First, apply the adhesive to the surface area, then apply the bricks. Next, apply the grout and then clean off any excess grout.
With our simple and streamlined process, you'll get the look you want for your walls, without the help of a professional!
Create a Unique Brick and Grout Color Combination
Enhance the Look of Your Fireplace
Real Brick Look & Feel at Half the Price
Manubric Faux Brick can save you money! Who doesn't want that? Installing our faux brick in your home is half the price of having a real brick wall installed. And since our faux brick has the look and feel of real brick, you'll get the same satisfaction of having a real brick wall, without hiring a professional.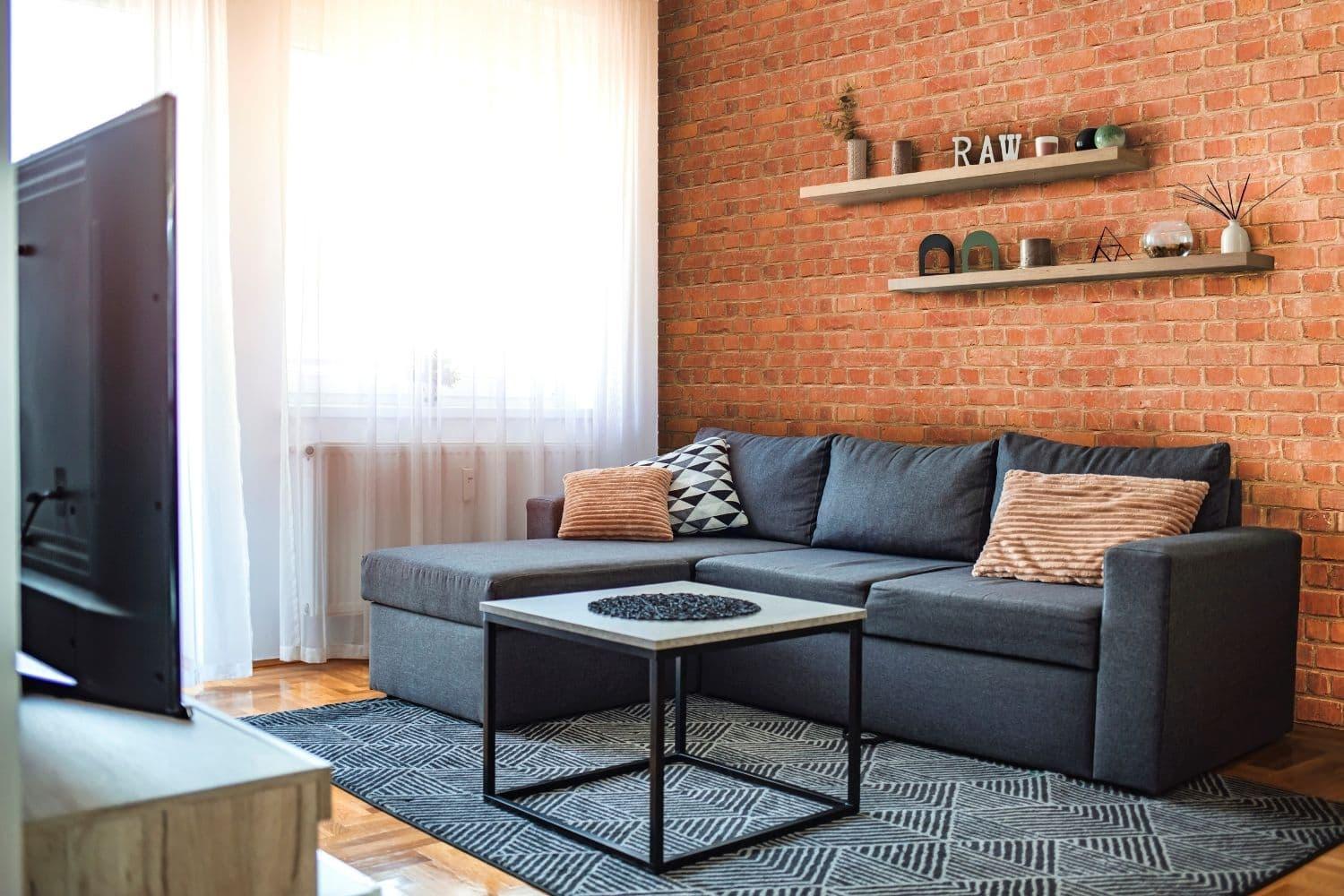 Not Sure Which Color is Best?
Frequently Asked Questions
Installation Products For Your Project
Oslo
Click Image to Expand
Tokyo
Click Image to Expand
Glasgow
Click Image to Expand
Marrakech
Click Image to Expand
Delhi
Click Image to Expand
Nunavut
Click Image to Expand
Customers Love Manubric Faux Brick!
Great product
Love this product. We have a now have beautiful brick fireplace for a fraction of the cost. Because we installed ourselves, we were able to save on labour costs and layout the pattern exactly how we imagined!
Great product
Recently finished our fireplace at the cottage . Was pretty easy to install . Some of the bricks are not perfectly flat on all of the edges so it took some adjusting to ensure the courses are level . If you installed tile this is a breeze . Great product very happy with the outcome .
Perfect, just what I wanted
I renovated my bathroom and the only issue I ran into was a chimney that ran through the corner. Every other product I found need to have fasteners to attach it. I couldn't do that because of it being cement blocks. Manubric was perfect for this problem.
Perfect!!
Everything worked out good. :)
very pleased
Very pleased with the product. No damage during delivery. All products arrived in a few short days, while I did receive some materials I didn't order dealing with the staff was quick and easy and they sent out my proper order immediately